International School Awards – Activity 3
Activity 3: Fair Trade
Fair Trade fortnight took place from 21st February to the 6th of March, 2022. These dates occurred during our school's half term, so we moved the events and activities to the week before.
1) All our children got involved in various activities suggested by the Fairtrade coordinator. We hosted our very own 'Fair Trade Bake Off' and the top three bakers won a prize.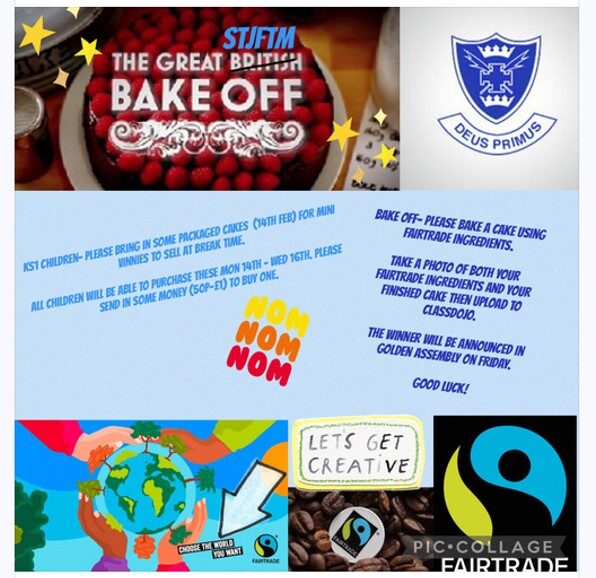 2) In Year 1, the children listened and responded to the story, 'Charlie and Lola – Chocolate'. They completed activities based on this fictional story during reading skills sessions.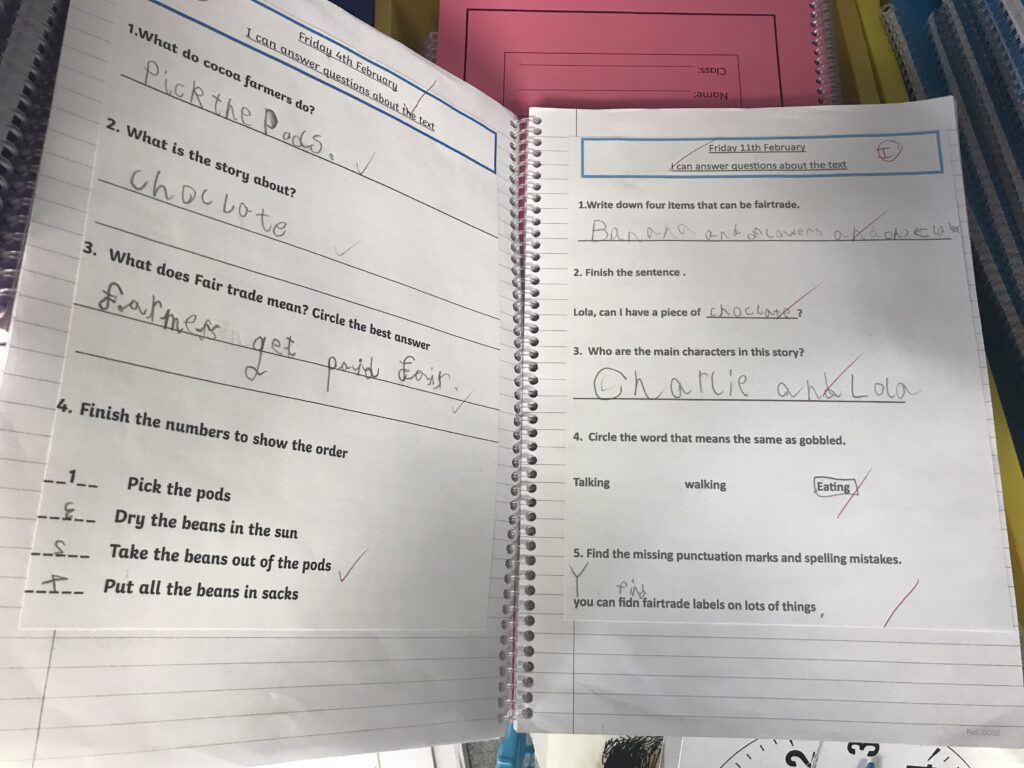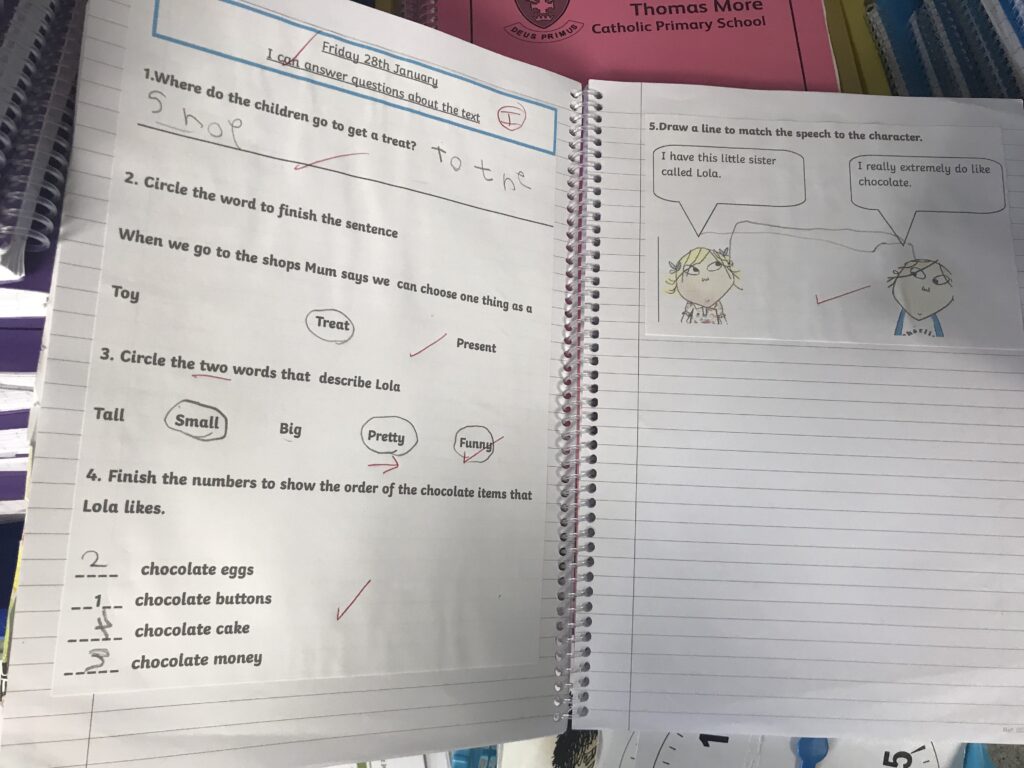 3) In Year 2, Literacy and Language lessons linked to the theme of chocolate and Fair Trade. The children read a fiction text called 'Chocolate Planet' and a non-fiction information text about the history of chocolate and how it is made. They completed both fictional and non-fictional pieces of writing linked to these texts.

4) As part of the Year 3 and Year 4 curriculum, the children developed their knowledge and understanding of where our food comes from. Through the topic, the children learnt about food origins, our carbon footprint, farming and processing. They also discussed the impact climate change has on farmers, how farming is different across the world and how farmers are not treated equally. The children completed a variety of writing activities following this discussion. They used some of the suggested activities on the Fairtrade website to support their learning.