Religious Education
Welcome to our Religious Education page.  Please find below the link to Autumn 2 RE Newsletter.
Year 1/2's class assembly
Year 1/2 shared their learning all about families and celebrations with a special assembly to reflect on the love they share with their family, their school family and the wider church family. Have a look at some of the lovely videos they used to help us reflect on the importance of family.
We wish all the community a very Happy Christmas and New Year.  Please see our photos from our nativity plays below:
2016 Nativity Plays
We have started the festive season with our Reception and Key Stage 1 nativity plays.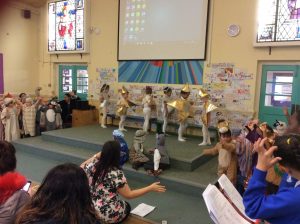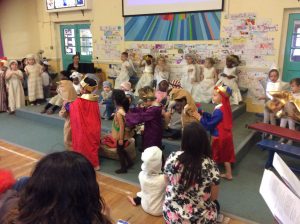 Year 1/2 Nativity with leaving cards for Mrs Harrison